Reading Time:
< 1
minute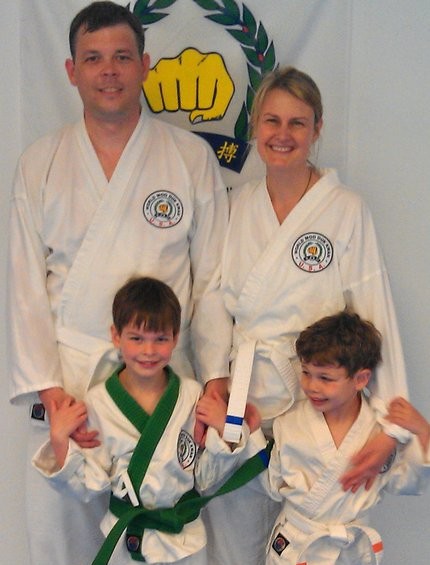 As life places more and more demands on our time, stress can also increase to unhealthy levels and our fitness can decline.
Adults often discover that regularly scheduled physical activity can reduce stress, improve focus and provide an enjoyable and rewarding experience that minimizes the daily stressors of life.
Master Ed Horni provides training in the value based martial art system of Soo Bahk Do which provides these any many other benefits while students also develop a heightened awareness of personal safety and learn effective self defense techniques.
Among the 5000 members of the United States Soo Bahk Do Moo Duk Kwan Federation® almost 50% are family members and often parents begin training along with their children because Soo Bahk Do® is an excellent family activity.
Give him a call today and discover Soo Bahk Do® for yourself.
(832) 741-2150
Soo Bahk Do® exercises range from very easy beginner movements to more challenging advanced techniques so that students of all fitness levels can enjoy their training experience.
Learn basic stances
http://www.soobahkdoinstitute.com/videos/2636/hu-gul-jaseh
Learn Traditional Health Exercises
Learn Effective self Defense Against Grabs
And much much more
Soo Bahk Do® training is suitable for all ages and fitness levels.